Cupro Nickel Pipe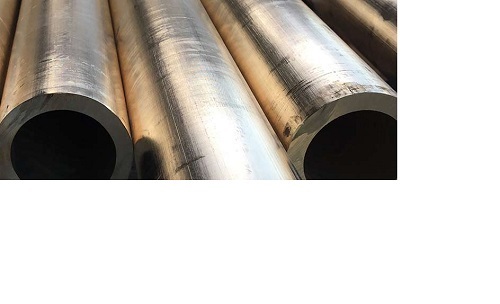 Cupro Nickel Pipe
Price And Quantity
Product Specifications
Product Description
What are Copper Nickel Pipes and Tubes?
Copper Nickel Pipes are wrought alloys with a mixture of copper and nickel. It has excellent corrosion resistance and superior strength and machinability. Copper Nickel Pipes are particularly well suited for marine applications. The corrosion resistance of copper-nickel pipes is remarkably high, and they are also very suitable for cryogenic applications. Copper Nickel Tubes products are available in various types and specifications. Copper nickel 90/10 Pipes and Tubes and Carbon Steel Pipes are available in seamless and welded construction. Typical applications include seawater tube work, heat exchangers, and hydraulic lines. These products are also used in marine and offshore oil and gas applications. In addition to marine and industrial applications, they are also used for evaporators, heat exchangers, and chillers.
Copper Nickel Pipe Price, Copper Nickel Seamless Pipes, Manufacturer Of ASTM B111 Copper Nickel 90-10 Seamless Tubing, Cupro Nickel Pipes, ASTM B151 Cu-Ni 90-10 Seamless Pipe, ASTM B466 Cu-Ni 70-30 Welded Pipe, Copper Nickel UNS C70600 Welded Tubes, Standard Size Copper Nickel 90-10 Seamless Pipes in Mumbai, India.
Copper Nickel Pipes and Tubes can be found in various pressure classes. Schedule 40 Copper Nickel Pipes and Alloy 20 Tubes are ideal for low-pressure applications, while Schedule 80 Copper Pipes are used for high-pressure applications. ASTM B111 specifies the testing methods for copper nickel pipe and Tubes. The standard also specifies the diameter, wall thickness, and length of copper nickel pipes. Neo Impex Stainless Pvt. Ltd. is one of the leading Manufacturers, Suppliers, and Exporters of Copper Nickel Pipes. We are committed to providing high-quality products and using only the best raw materials. This ensures that our products are durable and long-lasting. Copper Nickel Tubes are a copper-nickel alloy that exhibits superior corrosion resistance and is commonly used in marine hardware and piping systems. This alloy is also used in propellers and crankshafts.
Contact Us
Office No 14, Grd Siddhesh Apartment, Dr Babasaheb Jaykar Marg, 2nd Khattar Lane Thakurdwar Road,, Mumbai, Maharashtra, 400002, India
Phone :+918045811885